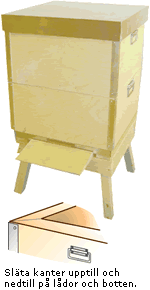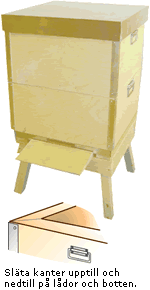 Töreboda-beehive, Langstroth complete
Artnr: 13-20
Price 3775.00 kr
ARTICLE INFO
Outer measures 492x576 mm. Complete with varroabottom, two boxes, slotted steel queen bee excluder, cover boards, frames, plate roof and beehive entrance board.
The varroa bottom is included as standard. A combi bottom may be choosed and must be added to the order. Please then click on Choice of combi bottom below and put it in the shopping basket.
Please note, stand not included.
Related articles